I blogged about Sade's and Pelumi's wedding, so you have already seen what I wore. But I drove to Funmie's house to take these pictures, so you're gonna look at them, damn it! Because Igwe slept at the hotel with the wedding party on Friday night, I had no one to take my pictures on Saturday afternoon, so I drove to Funmie's house (about 10 minutes away from me). These pictures were rushed cause I had to drive an hour and 28 minutes to the wedding in Washington D.C.
I forgot to take an up close picture of my nails. Not quite sure what color to call it: silver? Metallic? Platinum? I don't know. But I probably won't do it again any time soon. I like it from afar. Not so much up close. My outfit, I don't remember who gave me this fabric. A friend must have gone to Nigeria and brought this back for me. I suspect Ibukun. I finally took it to my tailor.
Two things I was specific about in this outfit: (1) It has to have deep pockets and (2) I want my cleavage to show! The low v-neck is actually lower! Thankfully, she sewed on a snap, or else, all of my business would have been out in the street. When Igwe saw me at the wedding, he literally kissed my cleavage. In front of everyone. I was so ashamed. I didn't see it coming at all. Enough talk. Enjoy the pictures.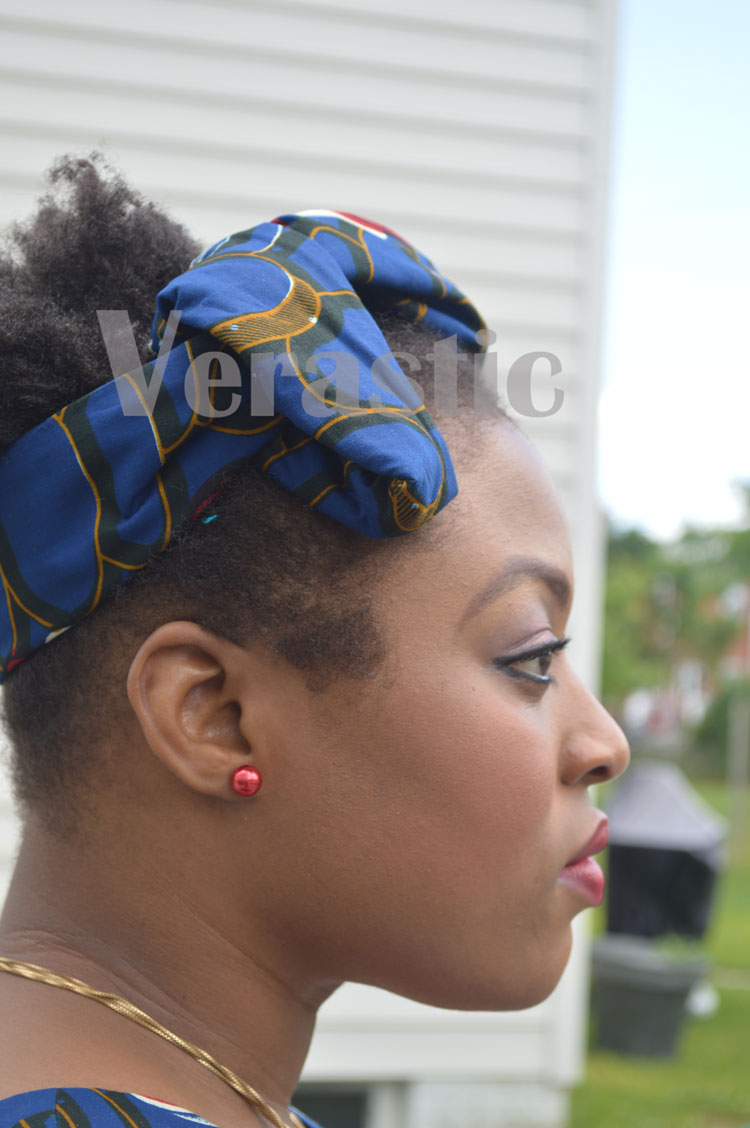 I just realized after typing this that my nails don't actually show in the pictures above, so below is a picture I took with my phone.