With Memorial Day right around the corner, outdoor picnics, poolside parties, and festive get-togethers are in the near future. Summer is finally here, which means it's time to add a few bright, flirty pieces to our wardrobes. Our Ankara fabrics are always a fun staple, but there other options, too. Whether you'll be spending the warm and sunny days relaxing at home or have vacations booked and weekend celebrations planned, there's always a reason to throw a new ensemble into the mix (and no woman ever needs a reason to buy new clothes). So, start the summer off in style with these must-have pieces for the season.
The Crop Top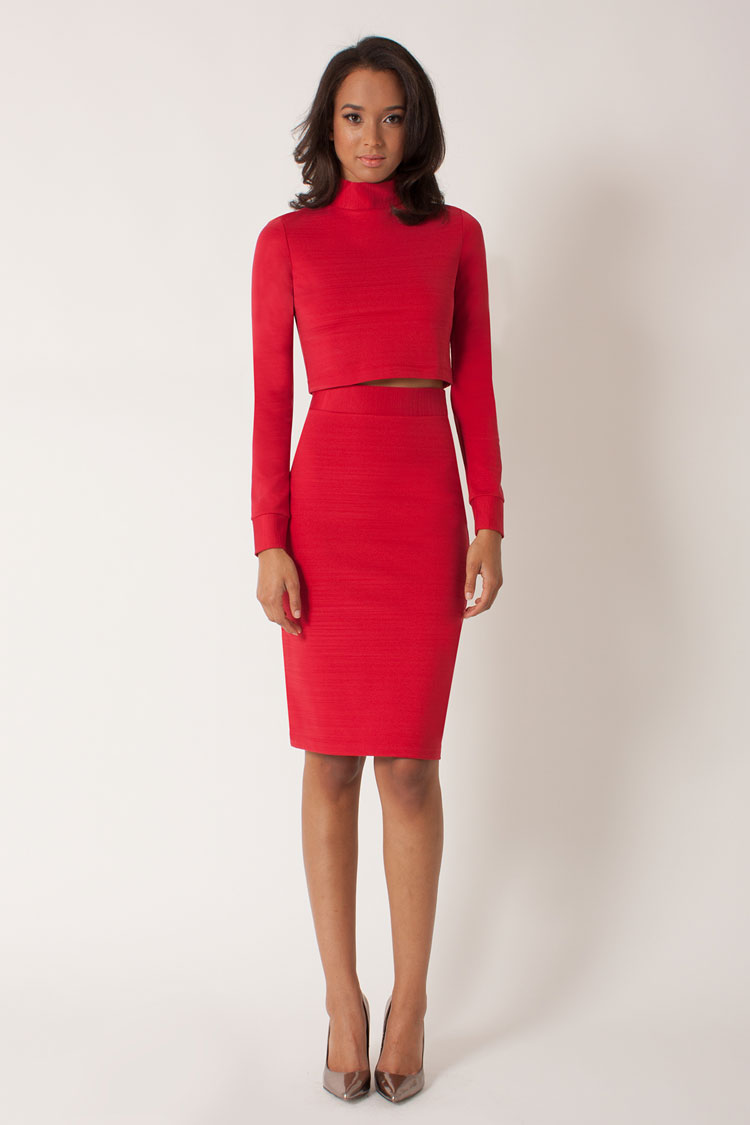 If you've never rocked a crop top, the skin-baring style might seem intimidating at first. The good news is that this particular trend is actually much easier to wear than it appears. The key to styling the crop top, according to Style Caster, is to first decide how much skin you want to bare – fully covered-up, a sliver of skin, or maximum midsection exposure. For instance, if you love the bra top trend but aren't quite willing to wear it alone, try layering it under a button-up and revealing as much or as little as you feel comfortable with. For crop top styles that show less skin, pair with a midi skirt for a feminine finish or high-waisted trousers for a more polished look.
A Versatile Wedding Guest Dress
Chances are, you'll attend at least a handful of weddings or other swanky events this season. And special occasions call for a special ensemble. If you haven't yet found the perfect cocktail dress, now is the right time to search. This season's dresses, like the ones seen on Lyst, include a variety of styles that can be dressed up or down, making them versatile enough to wear virtually anywhere. Add a statement necklace, a pair of chunky heels, and a metallic clutch and you'll be ready for whatever is on your social calendar for the summer!
The Cute (Yet Practical) Raincoat
The summer is known for its bright, sunny days – but, depending on where you live, the season might include a few rainstorms, too. When the thunderclouds start to roll in, it's important that you have a cute way to keep yourself dry. Cue the classic raincoat. Versatile enough to carry you through multiple seasons, a cute raincoat can be worn with virtually any outfit and won't cramp your style in the process. Redbook offers some inspiration for fashionable (yet practical) raincoats. From feminine prints to timeless neutrals and pops of bold color in flattering silhouettes, these coats combine fashion and function beautifully.
A Pop of Floral
Floral prints are a staple of the spring and summer seasons. Though a bloom-filled blouse or maxi dress adorned with bright blossoms is always a safe bet when it comes to wearing the feminine print, why not switch it up a bit this summer? For a three-dimensional take on the floral trend, WWD suggests finishing off an outfit with an embellished accessory that features tons of unique texture. From mini handbags and clutches to heels, sandals, sneakers, and more, 3D florals are popping up in the most unexpected – and eye-catching – of places.
Author Bio:
This is a guest post by Monica Johnson, a freelance writer and lover of all things fashion who currently lives in Atlanta. When she's not trying out new trends or shopping for the perfect piece to add to her closet, Monica enjoys discovering new coffee shops, having movie marathons with her friends, and playing with her puppy, Penelope.