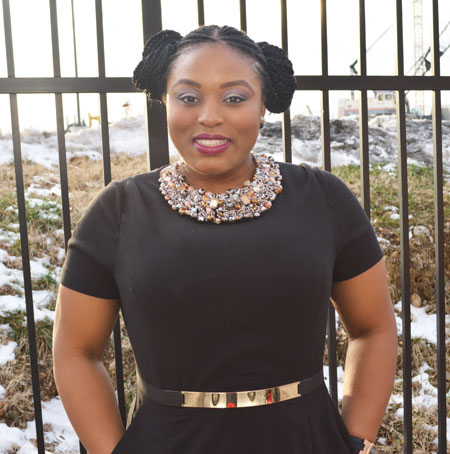 About Me: My name is Vera Ezimora. I am a Russian-born Nigerian living in the States. I have spent most of my life outside Nigeria, but I am still a hardcore Nigerian. This is evidenced by my ability to eat my eggs and drink my milk after their expiration date. Yup. I'm a total bad ass!
I started blogging in 2006 – January 26th to be precise – and I have not been able to stop. My first post was titled, Enter Vera.  The blog started off as a very personal blog with a lot of text-speak language and no real vision — apart from being "a place to write," that is.  Today, my blog has grown. It has gone from being a place to write to being a place to really write. This is my personal space where I come to share my opinions on serious and non serious issues.
About Verastic: Verastic is a personal, lifestyle, and humor blog about issues close to my heart: (1) Cultural differences between Africans and African Americans, or what I like to describe as Black Tension (2) What Black in America means when you're African, (3) Social norms that are still not normal to me, (4) Feminism, (5) My spirituality, and (6) Veraisms, which could be anything from fashion to my less than perfect culinary skills. Every word on this blog should be read with caution: sarcasm, satire, and humor. A little prayer won't hurt either.
Besides writing and talking, I love movies. I love television generally, but I don't watch it half as often as I think I should. I love comedies, action, drama, romance, animated movies, medieval-type ish. I'm quite open. I don't like horror though. Current TV faves are Game of Thrones, Scandal, How To Get Away With Murder, Newsroom, Friends, The Profit, Big Bang Theory, Undercover Boss, Homeland, Tyrant, American Greed, Empire, Grimm, Golden Girls, Power, and more that I cannot remember right now.
I love travelling (if only I could skip the actual travel and just teleport myself over), shopping of almost any kind (if I don't have to leave my house for it), playing board games (like Monopoly, Taboo, etc), Zumba, big watches, post-it notes, shoes, perfumes, reading, hanging out with my friends, cracking jokes with mom and dad (they're hilarious!), the smell of Igwe, and giving him (Igwe) more reasons to gawk at me and wonder what on God's green earth he's gotten himself into.
I'm very light-hearted *pats self on back* and I am happier for it. I play too much. I laugh too much (even in my dreams, and several times, my laughter has woken jolted me up from sleep. Not to worry, my farts have the same effect). I believe in frosted flakes. I believe in ice cream. I believe in the Most High God and His only son, Jesus Christ, Creator of the heavens and the earth, Author and Finisher of my faith. My Protector. My Deliverer. My Provider. My Healer. My Timekeeper. My Savior.
Reading this has inducted you as a Sweet Potato and a member of Elders' Council of Verastic. Please don't forget to share this post and subscribe below for more awesomeness.